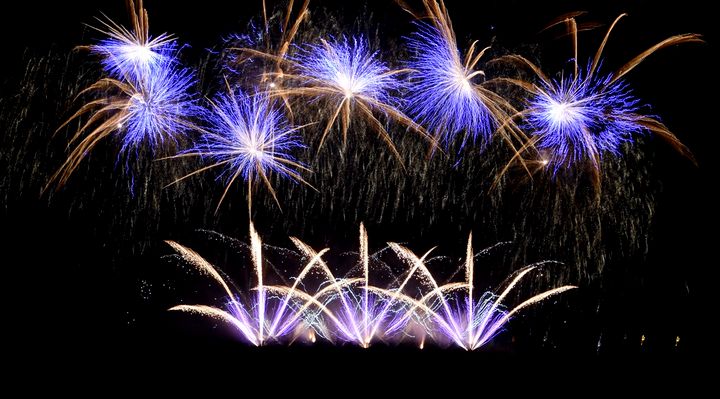 Tickets are on sale for the tiered seating area at Saturdays International Fireworks Festival displays taking place in Xaghra.
The seating will be located at the Xhajma Horse racecourse, and the tickets are available to purchase online by clicking here at a cost of €6 each including fee, the face value is €5. The ticket entitles the purchaser entry in to the tiered seating area.
The Festival organisers said that the ticket can be shown on the purchasers phone, they do not need to be printed off.
Public transport arrangements have yet to be announced for the Xaghra display.
This year's 18th edition of the Malta International Fireworks Festival will see the pyro musical shows starting at 8pm. There will also be live entertainment provided on the night by Airport Impressions.
A number of local and foreign fireworks factories are taking part in the competitive event, and as always, it is expected to attract large crowds from across the island, as well as those who travel over from Malta to to enjoy the spectacular, colourful pyrotechnic displays synchronised to music.
The Maltese competitors for this fourth year of the event in Xaghra are:
• Lourdes Fireworks Factory – San Gwann • Kamra tan-Nar Madonna tac-Cintura – Gudja • St.Philip Fireworks Factory – Zebbug • Kamra tan-Nar San Bert – Gharghur. • Mount Carmel Fireworks Factory – Zurrieq • Santa Marija Fireworks Complex – Mgarr • La Stella Fireworks Factory – Gudja **
** Providing closing Salute.
The two international fireworks factories are:
Pyrocom From Estonia • Founded In 2018, however, they form part of Suomen Ilotulitus Oy, which has been in the industry since 1948 • Have performed in over 30 countries around the world • Perform over 400 shows annually worldwide • One of the largest fireworks and special effects companies in Northern Europe • Guarantee the perfect synchronisation of music and fireworks.
Platinum Fireworks from Valenzuela City, Philippines • Founded in 2002 • Their aerial displays have brightened numerous town fiestas and corporate clients • World-renowned pyrotechnic designer Patrice Guy, joined the company, bringing with him over 30 years worth of experience • Held the Guinness World Record for the Largest fireworks show (from 2017 till 2018)
Recent Displays and Awards
• 2018 – 1st Place at Sea Fire Fireworks Festival' Gold Coast (Australia)
• 2018 – 1st Place at Wanzai Music Fireworks Festival' China
• 2018 – 2nd Place at Pyromagic Fireworks Competition' Poland
• 2016 – 1st Place at Potashcorp Fireworks Festival' Canada
• 3 times grand champions of the Philippines National Fireworks Competition (2001, 2004 & 2006).
The Xaghra event for the Malta International Fireworks Festival is on Saturday, the 27th of April, from 7.30pm to 11.00pm. The full times for the programme will be announced closer to the date.