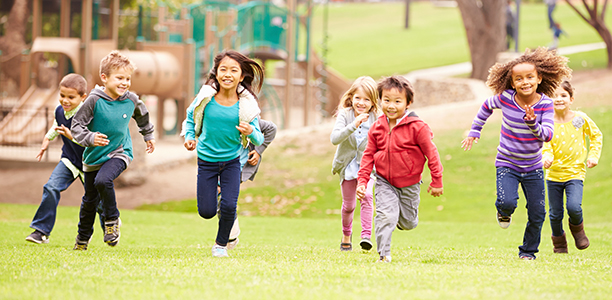 Gozo is a great island where you can relax and unwind, even when you have the kids in tow. Holidays do involve more planning when you're travelling with children. Here are 5 great spots to enjoy with children of all ages, whether that involves pushing a pushchair, chasing a harnessed toddler or engaging older children.
Villa Rundle
A visit to Gozo is never complete without a visit to the capital, Victoria (Rabat). There are some good shopping points for the parents but let's face it, kids do not really enjoy the shopping and sometimes it even brings out the worst in them. In Victoria, Villa Rundle Garden is conveniently located close to the major shopping zone. Here you can relax surrounded by greenery, while children can play in total freedom, in a safe environment. The garden is a great open space for families, with tall trees providing the much-needed shade. Don't forget that in the same garden, there is a play area which is purely dedicated to children. It is also worth noting that on some days, storytelling is held in the garden and on certain occasions like Easter, there are special activities for children.
Ramla Bay
One favourite place with families is Ramla Bay. The bay, nestled in a valley between the villages of Nadur and Xaghra, is within easy reach by car or by bus alike. Ramla bay is a great spot in all seasons. In summer the sandy bay and beach provide hours of fun for the little ones. During the colder seasons, you can have picnics and play all sorts of games. You can involve your children in scavenger hunts like walking along the shore to find pebbles, seashells, seaweed and tumbled sea glass. Sunscreen, sun hats and even bottles of water are essential before you hit out for the bay.
Various Playgrounds around the Island
Children need to let off their steam and maybe if you cannot spend some hours at the beach, then your best option is visiting a playground. In Gozo, you will find several playgrounds scattered around the villages. Some have been renovated quite recently and merit a mention here. Most of these playgrounds feature great playing areas, including rubber mat slabs for safety and peace of mind. You can find such playgrounds in San Lawrenz, Kerċem, Xagħra, Xewkija, Għajnsielem, Nadur, and Munxar. Some have more features than others and for example, in Munxar you will find a zone which is dedicated for some adult exercising too.
The Citadel and Ditch
If you have not yet visited the newly restored Citadel, then do not be dissuaded from the trip just because you'll be in the company of kids. The biggest challenge is bound to be walking up the steep street that leads up to the Citadel but once you're there you will be able to enjoy the place and walk around at your own pace. Enjoy the visual and narrative show at the visitors' centre. Walk around the narrow cobbled streets and don't forget a visit to the ditch. You can walk around the ditch and also have some quiet moments sitting down on the benches. Get the kids' imagination rolling and let them be intrigued with tales of battles, knights and even damsels in distress.
Qbajjar Promenade & Three Hills Garden in Marsalforn
Another great spot is the Qbajjar promenade. Here you can stroll and enjoy the great views of the Qbajjar watch tower and the stretch of sea to the horizon. This promenade facing the sea is a great space, offering ample space and fresh, salty air. There's enough space for people to sit down and have a coffee and for the children to play and have fun. In Marsalforn, you can head to the playground that is next to the car park. The garden and playground, referred to as The Three Hills Garden provides great play areas for children of different ages, from toddlers to teenagers.