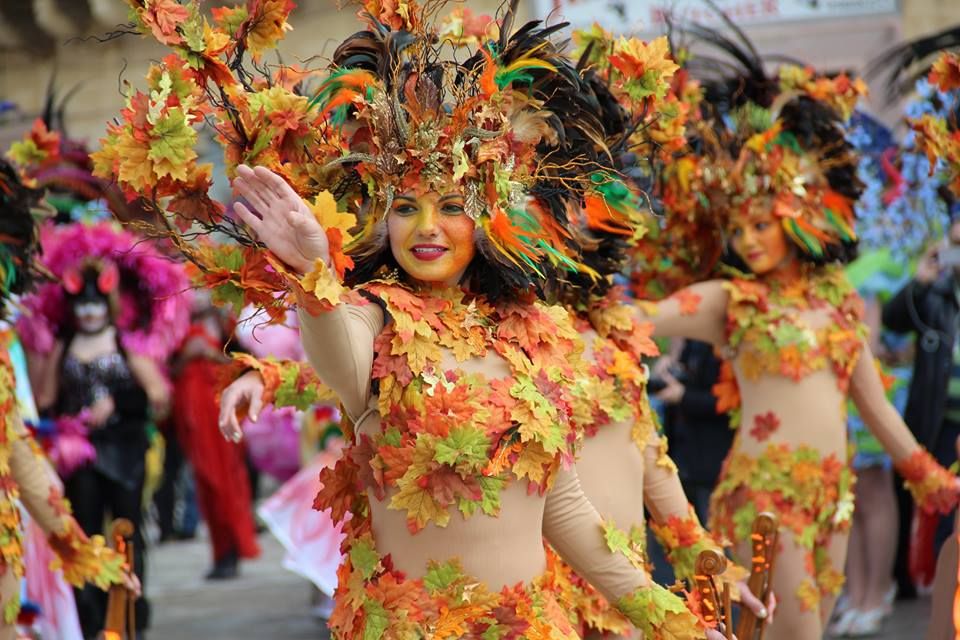 Carnival Week is undoubtedly one of the most colourful events in the Gozitan – and Maltese – calendar. Traditionally preceding Christian Lent, Carnival provides five days of revelry with many people dressing up in colourful costumes and covering their faces with masks.
Carnival is closely associated with Maltese folklore. It has been celebrated in Malta since the arrival of the Knights of St. John in 1530, and some studies date the first carnival revelry back as early as 1470. Up until 1751, carnival was an activity exclusive to Valletta, but that is certainly not true today.
In Gozo, the main activities take place in It-Tokk (Independence Square), the main square in Gozo's capital Ir-Rabat and in In-Nadur. Ir-Rabat (Victoria)'s celebrations are the usual carnival fare much like those in Valletta with floats, costumes and general revelry. Carnival in Nadur is quite different.
Nadur's carnival is deeply traditional and essentially spontaneous. There is no organising committee and there are no rules. In Nadur the purpose of costumes is disguise – quite simply not to be recognised. Sunset reveals a multitude of masked and hooded creatures thronging the streets. People wear all kinds of funny and grotesque costumes, some satirical, and most remain silent to aid their disguise, gaining the Nadur celebrations the sobriquet, The Silent Carnival.
The Nadur 'floats' are often little more than carts released from their duties on local farms but there is an edge to the celebrations. Amongst the absurd costumes are to be seen placards daubed with remarks, most of them insults to public (and sometimes private) personalities. In order to avoid libel, many are indirect or veiled references that need the knowledge of a local to interpret them.