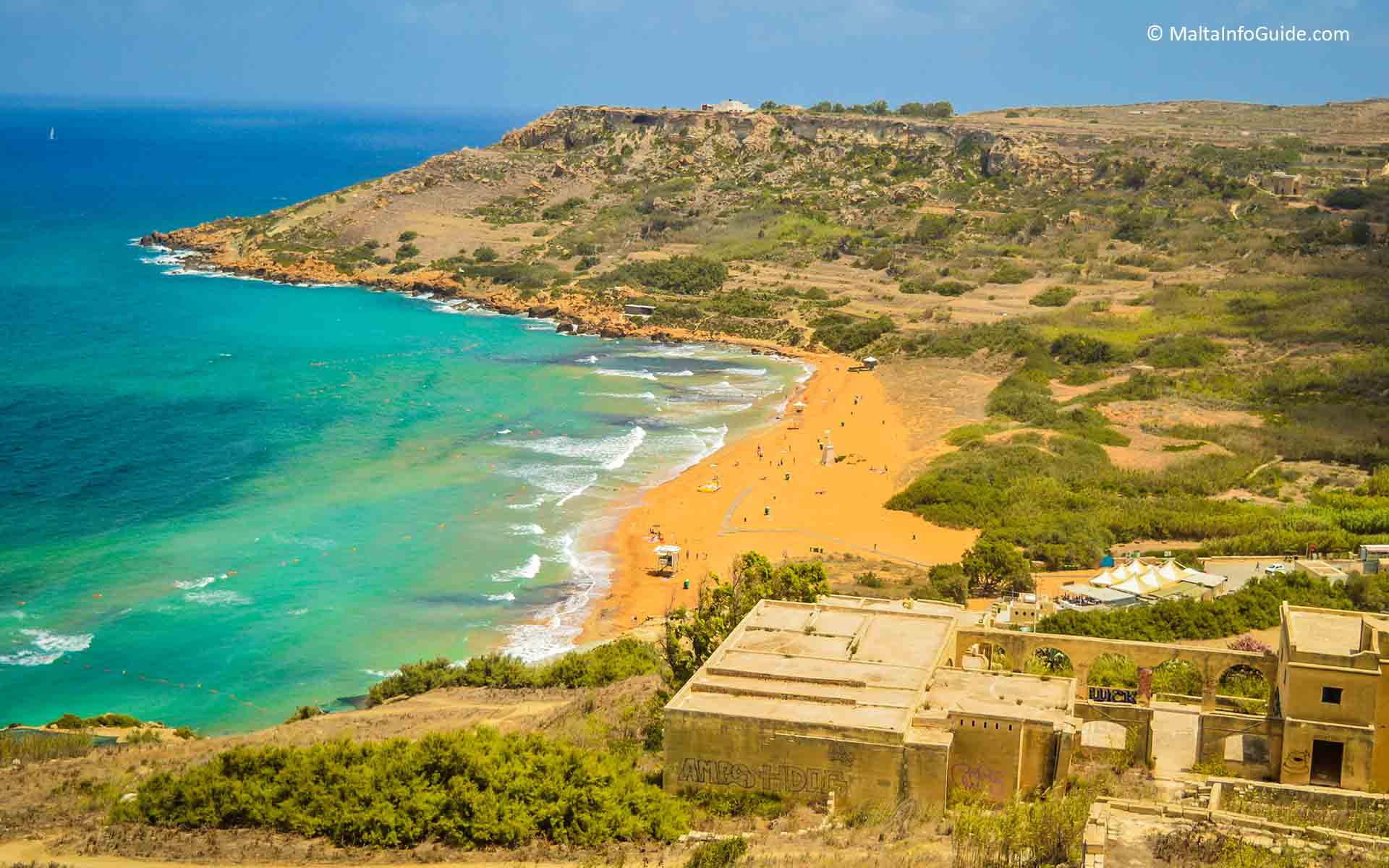 Ramla l-Ħamra is one of my Best Beaches in Gozo.
Ir-Ramla, or Ramla Beach, is one of Malta's only sandy beaches. It is located in Xaghra at the base of a verdant, fertile valley. Ramla l-Ħamra means "red beach" in Maltese: the sand has a reddish hue (similar to that of Golden Bay) and the beach is set on a curving bay surrounded by rocky cliffs. Swimming is safe at this long and wide beach and it is popular with families, locals, and snorkelers. The water is pretty shallow, getting deeper gradually, making it a good location to swim safely with kids. There is rarely a time when Ramla's shore is not filled with people playing Frisbee, flying kites or spending time with family. Ramla Beach also has bathroom facilities, a snack bar and ice cream shop close by.
There's some history to Ramla l-Ħamra as well, with the Romans having built a villa overlooking the bay, richly decorated with marble and stucco and boasting its own hot bath supplied with fresh water from a nearby natural spring.
During the time of the Knights of St. John, the beach was fortified to defend Gozo from foreign threats, constructing the Vendome battery in 1715 and a submerged wall to deter invaders from landing on the beach.
On the cliffs at the western end of the beach is the mythical Calypso's Cave (said to have belonged to Calypso, the mythological nymph as described in Homer's Odyssey). A testament to the strong religious faith of the Gozitans (and Maltese), a white statue of the Holy Mary stands firm in the middle of the bay, having been erected back in 1881 and still weathers the elements until today.