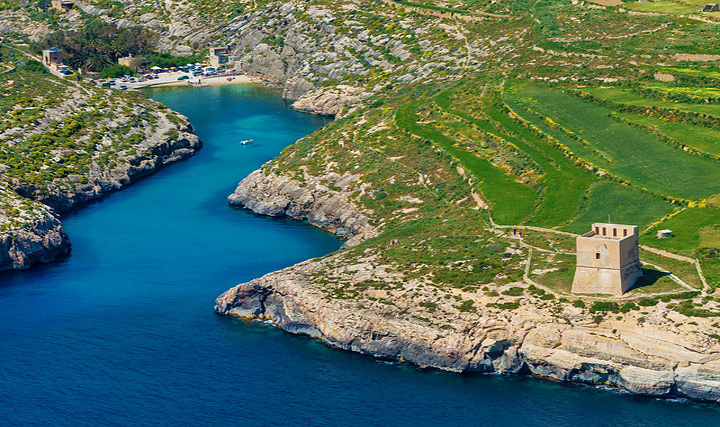 Wirt Ghawdex has said that it has "major concerns" regarding the Gozo-Malta vehicular-tunnel project as it is being proposed.
The NGO in a statement, added, "our concerns centre around the way in which this project risks impacting negatively the natural environment, built environment, and the cultural and social heritage of Gozo, all of which we as an organisation strive to protect and preserve.
These concerns follow on from the public debate organised by Wirt Ghawdex about the tunnel project, and after consulting feedback from its membership, the NGO said.
It argued that for the natural environment – during the construction phase, the digging, removal and relocation of debris poses considerable risk to the natural environment of the island and its surrounding waters.
Wirt Ghawdex also said that after completion, the likely rise in traffic congestion, will result in an increase in air pollution and the subsequent demand for the widening of roads will result in further loss of green/arable land.
Furthermore, the NGO stated, "the increase in property demands and the subsequently projected building boom, will likewise result in further loss of previously untouched land and fuel speculation and pressure by developers on ODZ land."
"The subsequent necessity to update road infrastructure to cater for the increased congestion will result in the altering of traditional streetscapes," said the NGO.
"Increased property demands and the projected building boom will also alter Gozo's traditional townscapes by encourage the destruction or alteration of traditional buildings, pressuring a relaxation of height limitations thus altering Gozo's skyline, and pressuring an extension of development zones thus challenging the until now still intact separation of Gozitan villages," stated Wirt Ghawdex.
The NGO also pointed out that "Gozo's insularity, while posing its challenges, has resulted in unique culture and way of life that has evolved over centuries and which undeniably differs in various respects from that of its sister island."
"The sudden and uncontrolled influx of mainland influences will undoubtedly put pressure on, and subsequently alter, Gozo's cherished cultural and social norms and traditions," it added.
Wirt Ghawdex said that it feels "these concerns, among others posed by other NGOs, must be addressed before any further steps are taken towards the implementation of the vehicular-tunnel project."
Like many other NGOs and concerned citizens, Wirt Ghawdex said that it would like to see all the studies for the proposed vehicular-tunnel being finalised and offered for public discussion. "This is the only way that a full cost/viability analysis can be made."
The Wirt Ghawdex committee said that it is "sympathetic to the connectivity issues faced by Gozitans. We are after all Gozitans ourselves, constantly facing the hardships and tribulations of travelling to Malta for work, education, to go abroad and other commitments."
The NGO continued by saying, "we thus encourage the further exploration of short-term solutions like a fourth ferry, an increase in ferry journeys and a fast ferry service, as well as long-term solutions like that of a mass transit system."
Wirt Ghawdex concluded by saying, "it is our duty as Gozitans, to first and foremost make sure that such solutions do not result in the loss of Gozo's unique character and way of life as we know and love it."